The Team
At Verve we believe, that in achieving our goal of high productivity, we must ensure that there is team spirit and cooperation among employees. Team Work is the key where the requirement for dissemination of information is very high. Thus, a connection is seen between information management and teamwork.
Verve boasts of an effective team with clear objectives comprising of people with incomparable skills that match the team's goals focussing on the mission and vision of the company. Trust, Openness of ideas and the conducive corporate atmosphere is what the leaders and management encourage.
Over a period of years, this enviable teamwork has been particularly beneficial for Verve in increasing business and market penetration.
Organisational democracy, humanized approach and a desire to conquer the unconquerable keeps the team going ahead thriving to make Verve a global success story.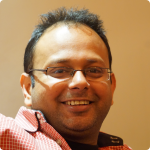 Mr.Sanjiv Singh
---
Sanjiv comes with an experience of twelve years as a manager in various overseas industries. His skilled expertise in managing teams has proven valuable for the growth of the company. He is in complete synch with clients and company on business generation and its growth. Blessed with strong communication skills, he also plays the role of a motivator to the team, introducing innovations even in mundane activities.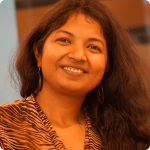 Ms. Manisha Kanojia
---
Heading the Legal & Compliance unit, Ms Kanojia has an impressive educational background that ranges from B.com degree to LLB, Manisha has also undergone intensive training for six months in United States Laws and Court Procedures and has executed legal research in USA laws, American Arbitration Association and litigation support. She has also been responsible for heading the Incorporation of subsidiaries in London, Singapore, Malayasia, USA, Dubai and its legal compliance.
Mrs.Gayatri Dayma
---
As principal Associates she introduces innovative marketing solutions for building new clients. She has also been responsible for building strong internal systems &making Verve perform as one efficient engine across verticals.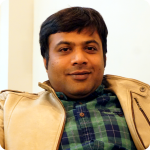 Mr. Rajesh Agrawal
---
Rajesh as strong interpersonal and having excellent communication skills possess qualities of tact, poise & diplomacy while interacting with diverse customer and vendors to deliver consistently to work independently and as part of a team, interface successfully with all other departments in the organization for smooth functioning.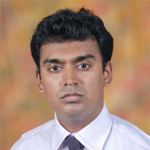 Mr. Kaustubh Kadam
---
A creative, persistent, agile and driven business development manager who is more than able to nurture relationships with existing clients and to develop new business opportunities. An expert at putting together penetrative marketing strategies that can help businesses to fulfill their potential. He has an enthusiastic approach to direct sales, and possesses a proven track record of achieving targets in a competitive environment. He is responsible for developing and maintaining commercially productive relationships with both new and old clients.